---
Inspirational Website of the Week: Odunpazari Modern Museum
Our pick this week is a celebration of modern design, with many interesting interaction details.
Get inspired

---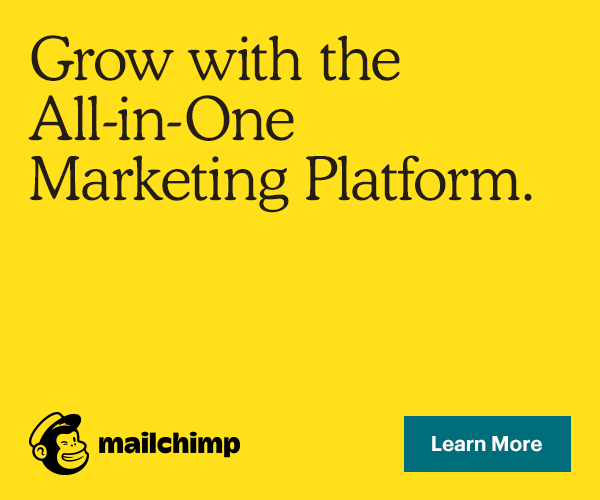 This content is sponsored via Syndicate Ads
Your app is up and running! Now what? Seamlessly connect it to your marketing data. That's what.
Learn more

---
Revealing footer with position: sticky!
Stephen Shaw reveals how to create a fantastic footer like seen on TheMarkup.org using position: sticky.
Watch it

---
Using Redux with React
A complete Redux tutorial with real-world examples by Tania Rascia.
Read it

---
Utopia
A fluid responsive design project by James Gilyead and Trys Mudford.
Check it out

---
Rendering 100k spheres, instantiating and draw calls
Daniel Velasquez's first article in a series where he's explaining the main techniques needed to make a curl simulation.
Read it

---
Midori
A fantastic Three.js library for animated image backgrounds.
Check it out

---
Pure CSS Landscape – An Evening in Southwold
An insane CSS-only landscape painting by Ben Evans. Try changing the color of the sun!
Check it out

---
Setting Height And Width On Images Is Important Again
Barry Pollard explains why it's now well worth setting `width` and `height` attributes on your images again.
Read it

---
mgz.me
A unique portfolio with endless scenes to play with. By Marco Gomez.
Check it out

---
ls-lint
An extremely fast file and directory name linter with full unicode support.
Check it out

---
Yoichi Kobayashi
The amazing website of web developer Yoichi Kobayashi with lots of 3D magic.
Check it out

---
How I made a 3D game in only 2KB of JavaScript
Frank Force shows how he programmed a tiny racing game.
Read it

---
How to create an autocomplete input with only HTML
Learn how to create an autocomplete input with only HTML using the datalist element.
Read it

---
Adam Argyle shows a great CSS trick for checking for locally installed fonts.
---
Why Svelte
Learn why the folks of Felt Co-op is choosing Svelte for large web projects in 2020.
Read it

---
Stop using Material Design text fields!
Matsuko Friedland explains why you shouldn't use or imitate the text fields from Google's Material Design UI library.
Read it

---
Radiooooo.com
A fantastic musical time machine.
Check it out

---
Introduction to D3
A practical introduction to D3.js by Arvind Satyanarayan.
Read it

---
Snapfont
With Snapfont you can instantly preview any Google font, local font or a custom font on a live website.
Check it out

---
Jitsi Meet
In case you didn't know about it: Jitsi Meet is a fully encrypted, 100% open source video conferencing solution.
Check it out

---
Shorthand
Shorthand is a utility based CSS framework for rapid prototyping.
Check it out

---
From Our Blog
Inspirational Websites Roundup #13
A special collection of excellent web designs that reveal current trends and that will get you inspired.
Check it out

---
From Our Blog
Background Scale Hover Effect with CSS Clip-path
A simple recreation of the background scale hover effect seen on the DDD Hotel website using CSS clip-path.
Check it out

Collective #596 was written by Pedro Botelho and published on Codrops.